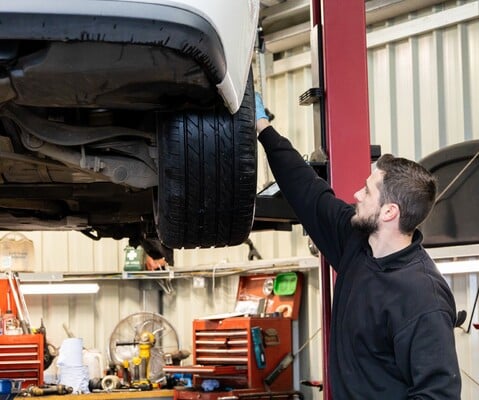 Providing well prepared quality used cars
Welcome to Car Quay, where providing well prepared quality used cars has been at the forefront of our business since opening in 2017.
Our thorough 3-step process
1. FULL VEHICLE INSPECTION – Every car sold by ourselves is thoroughly inspected by a fully trained technician to ensure everything works and functions as it should. We rigorously check the mechanical and electrical components of the vehicle and pay particular attention to the safety related items such as the brakes, suspension, tyres and driver assistance functions.
2. SERVICE – We want your new car to run like a dream and provide you with many thousands of miles of happiness. With this in mind every car we sell will be serviced for its new owner prior to collection, regardless of when it was previously carried out. Our skilled mechanics ensure the correct oils and filters are used to help maintain the longevity and reliability of your vehicle's engine.
3. 12 Month MOT – We make sure all vehicles benefit from a brand new 12 month MOT during our ownership to ensure it meets the highest safety and emissions requirements too. We use three local independent MOT stations to carry out this essential part of our vehicle preparation and if any of the vehicles components are advised on the MOT we will ensure they are rectified prior to a customer collecting their new car from ourselves.

Enhance your car buying journey with Car Quay. Explore our carefully selected range of great value used vehicles and buy with complete confidence safe in the knowledge that your complete satisfaction is our absolute priority.
For further details please use the contact form below to reach out to our friendly on site team.